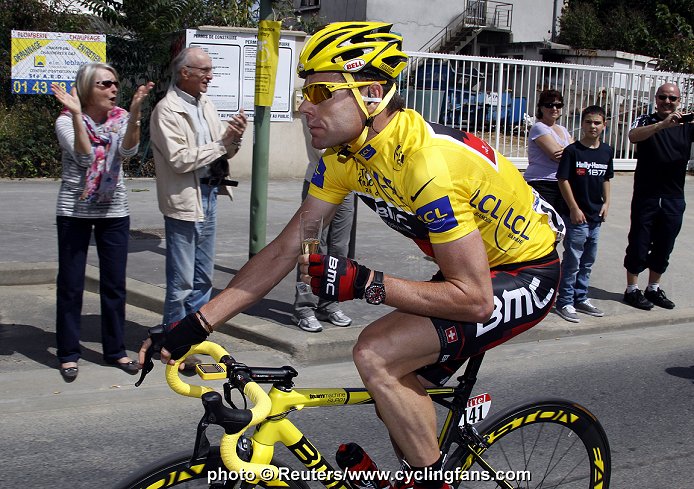 Holly loves watching
Le Tour de France
. For three weeks each summer she DVRs each race and tells Dave all about the crashes and epic finishes of the day. Unfortunately, all excitement is lost on him. He just likes the weird people that run out into the road and the fact that the bikers have champagne on the last ride. It's classy!
With "The Tour" ending July 24th Dave made plans to make a French brunch while watching the finale. That idea spun out of control and turned into French Day. All meals were loosely (very loosely.......) tied to French food.
French Duck
was host of the morning.
Dave's breakfast was French Toast made with multi grain bread, (French) Canadian Bacon, fruit, and champagne.
Holly had Eggs Benedict (tied in with Hollandaise sauce and French Canadian Bacon), fruit (not pictured), and champagne.
Jambon et fromage sandwiches on baguettes for lunch. Holly took her sandwich straight-up with dijon mustard (from Oregon) and Dave went with a toasted version with dijon mustard and truffle oil on the roll. We used fancy Swiss cheese Rachael Ray suggested.
We admit that dinner was a stretch. BBQ chicken, roasted corn, and haricot verts in sage-browned butter. This was served with a French syrah. In hindsight, this could have been plated better for the photo.

I can't even connect dessert to the theme. We bought it the night-before during the rarest of occasions: the ice cream truck came down our street.

If this site is still up next summer we'll show you how we celebrate the Olympics!